My Movies for Windows Home Server has had an update.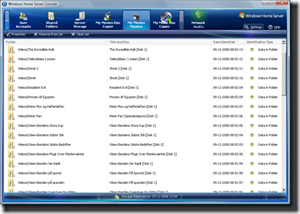 The add-in provides a set of features around movies and music, making it the perfect solution for adding, identifying and maintaining movie and music data on your Windows Home Server, allowing you to serve your media to different Media Center solutions or music playback devices.
Version 1.60 (1.6.0.3) includes the following changes:
Added: GD3 is now included for meta-data lookups of CD's.
Added: Support for Nimbie NB11 DVD/Blu-ray media center copying.
Added: Event Handler functionality
Added: Mede8er meta-data storage.
Update: Dune interface improved.
Update: TViX interface improved.
Change: MetaData files moved to user customization
Fix: AnyDVD is now set to be silent to prevent popups during disc identification.
More details are available from here.
Share this WHS Article with Others: