With Windows Home Server you can share your Music, Photos and Videos using Windows Media Connect (WMC) via the Media Library Sharing tab.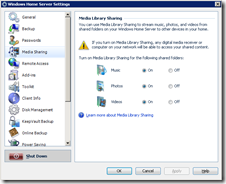 But what about if you want a more appealing name like Tunes, Tunez or MP3z instead of Music etc.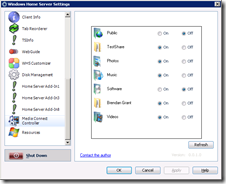 Using Brendan Grant's new add-in Media Connect Controller will enable this functionality for you. Brendan's site has the details and the download.
Share this WHS Article with Others: