Some of you have emailed asking which ports you need to forward on your router for Windows Home Server. So here we go:
The first port to forward to your WHS is the "standard web traffic" (HTTP) port 80, although this is optional. If you don't forward it, you can access your WHS machine using https://<address> instead of http://<address>
Next is the "secure http web traffic" (HTTPS) port 443.
Then Remote Web Workplace (RWW) which uses port 4125. This enables you to access the web interface feature.
 Web Interface Feature
Finally the Remote Desktop Protocol (RDP) port 3389. This allows you to use "Remote Desktop Connection" to connect to your Windows Home Server desktop.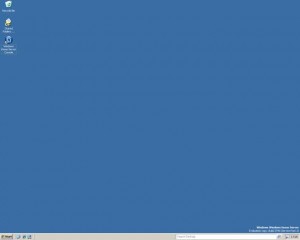 Windows Home Server Desktop
All ports are TCP only – UDP is NOT necessary.
Share this WHS Article with Others: