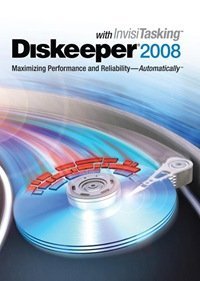 We announced yesterday that Diskeeper 2008 HomeServer Edition had been released, and courtesy of Diskeeper we have a copy to give away to 5 lucky winners. The defrag tool, especially for Windows Home Server integrates into the console and defragments your computer in real-time with no drain on system resources, making your system run faster. Available for only $69.95, more information on the technology behind Diskeeper 2008 HomeServer Edition is available from their site.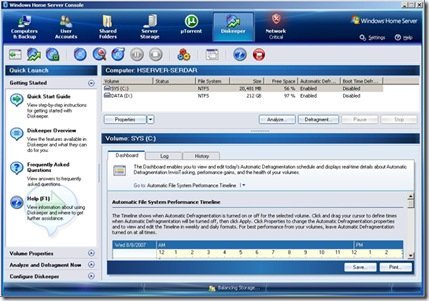 So if you fancy winning 1 of the 5 copy's that are up for grabs, all you need to do is tell us the answer to the following:
What is the maximum supported volume size supported in Diskeeper2008 HomeServer Edition. Is it:
A) 768GB
B) Unlimited
C) 2TB
He help you with the answer may we suggest you check the Diskeeper 2008 HomeServer Edition page and sub-pages from here for the answer. Email your answer A, B or C with the following completed in 15 words or less. I Love this MS Windows Home Server Website because….. to competition at mswhs dot com before 11.59PM GMT, 14th November 2007 and good luck!
Five correct answers with the best phrase will be selected on 15th November 2007 to receive a copy of Diskeeper 2008 HomeServer Edition as an electronic download. By entering you grant permission for us to publish your full name and city of residence for promotion purposes.
Share this WHS Article with Others: