Write With Us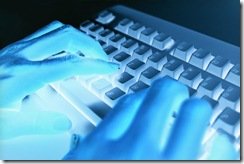 If you are a geek and obsessed with Windows Home Server then we would like you to join our blogging team. We are looking for motivated people to join us at mswhs.com. Writing skills are not essential BUT enthusiasm is, as well as a knowledge of Home Server.
You would be writing the latest news, reviews, how-to's or just about anything, as long as the focus is on WHS or it's related industries. You may want to write on a regular basis (monthly, weekly or even daily) or you may have a one off article that you want us to publish.
Perks of being a part of the team include press-pass entry to conferences, software freebies and of course name recognition for writing for the web's largest dedicated Windows Home Server resource.
If this is something you would be interested in please email your contact information and a sample of your writing style, being sure to show us your personality and creativity.
Send your application to PhilipChurchill at mswhs dot com.