Ask a Question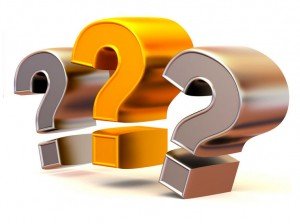 Inspired by Paul Thurrott's SuperSite Mailbag, Matt's Mailbag is a weekly collection of email I receive that I feel may help a wider range of people. I can't guarantee a response, but if you have a question, problem, or would like to make a comment, please drop me a message.
Have a question?
Got a problem you cant solve?
(And let me know if you'd prefer not to have your name published.)
If you do message me, here are a few simple guidelines that might help:
Only ask questions to which I already know the answer.
Just kidding.
Google is your friend.
More often than not, questions I receive can be answered via a simple Googlesearch.
Overly vague questions are unanswerable.

Examples: Why can't I reinstall Windows Home Server? and How come I can't get the WHS Console to open?
Try to give details of error messages and always let me know the full name of the software and version number, if possible, you are getting errors with.