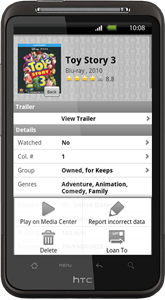 If you have My Movies for iPad, iPhone or Android version 1.80 then you may be wondering how the download option from Windows Home Server functions.
Answer: The download function allows your iPad, iPhone or Android to connect to My Movies for Windows Home Server 2011 either in-house, or out of the house.
For the steps necessary to get this setup, head on over to this Knowledge Base article at My Movies.
Share this WHS Article with Others: