Engineer Guy Bill Hammack tears down a hard drive and shows us how it is engineered.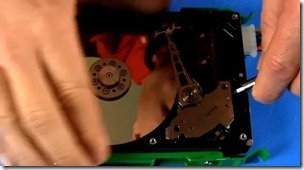 Bill opens up the hard drive and describes how the "head" reads the magnetic information on the disk, how a voice coil motor and a slider controls the position of the head and explains how smooth a disk must be.
A great video looking at something which we all use in our Windows Home Server's.
A transcript from this video is available at Bill's site here.
Share this WHS Article with Others: