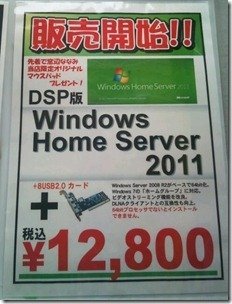 We informed you last week of Windows Home Server going on sale in Japan as well as many other countries, and from this event in Japan came some interesting news. As we can see from the following pic, I-O DATA have a Windows Home Server 2011 NAS coming soon:
This unit will be equipped with a D510 (1.66) dual core Atom processor and will be available in both 1TB and 2TB hot swappable configurations and can easily be expanded using the 2x rear eSATA ports or 5x USB ports (Front × 1, rear × 4).
RAID 0 and 1 are both supported and the unit has dual LAN ports, a VGA port and a DC in jack connector for the external PSU unit and both configurations will have 2GB of memory.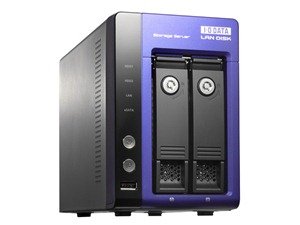 No pricing as of yet but we will keep you informed of further updates.
Thanks to Japanese MVP Masahiko Sada, the PC DIY Shop and I-O DATA for the images.
Share this WHS Article with Others: