Family Diary is a suit of applications to allow you to set up a database of appointments and contacts for family and friends. Currently the suit consists of the Windows Service, a Windows client application, an Outlook Add-in, a Windows Phone 7 application and a Windows Home Server Add-in.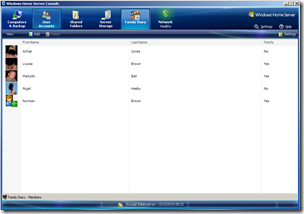 All the applications in the Family Diary suit are free but you will need to purchase a license to use the service. Currently the service is available as a 30 day evaluation version, once the evaluation period is over you will need to purchase a license for £35.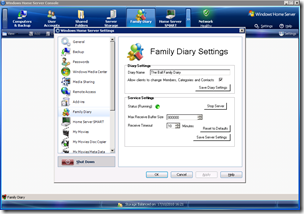 Whilst being available for WHS v1 an add-in for WHS2011 is currently under development.
More details on Family Diary can be found here.
Share this WHS Article with Others: