Richard Hay from WindowsObserver.com decided to try WHS 2011 on his home network
Richard's files:
…are stored on the server's 1.5TB internal drive (J: drive) are mirrored on the second internal 1.5TB hard drive plus the J: drive is backed up once each day to the external 1TB hard drive.  So that data is also located on three different hard drives as well.  Each directory of files on the J: drive also have Shadow Copy turned on so if any file is changed the system keeps track of the previous version which can be restored if necessary so that is even another level of protection.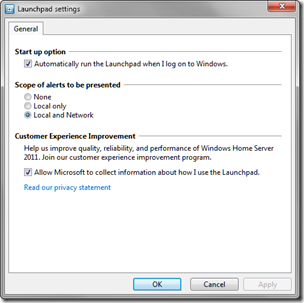 Richard takes us through his migration process from WHS v1 to WHS2011 and explains how he setup the hard drive for his data and backup needs. Its a great read, which you can find here.
Share this WHS Article with Others: