If you are thinking of converting to WHS 2011 and currently have a HP EX470 or EX475 MediaSmart Server then you may want to read on.
Bruce Cowper takes us through his experience of backing up his data, creating both a USB boot key and a answer file and on installing Windows Home Server 2011 on his HP MediaSmart EX470.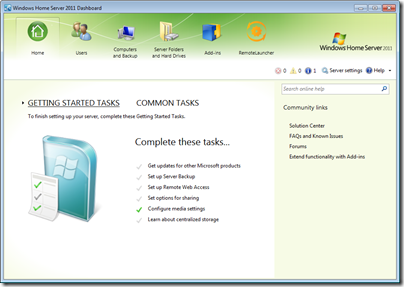 Lots of insight on how Bruce got this no longer supported server up and running with the latest version of Windows Home Server, which you can read here.
Share this WHS Article with Others: