The How-To Geek tells us how to install Windows Home Server Vail on VMware Workstation.
VMware is virtualization software which will enable you to test Vail if you haven't got a spare box to test it on.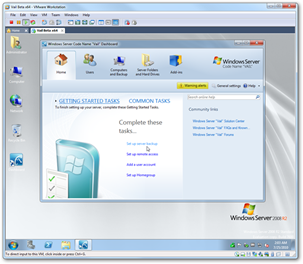 The Geek's post takes you fully through the process of getting the software up and running with minimal fuss, which you can read here.
Share this WHS Article with Others: