The Shuttle KPC K45 is a barebone system which could be ideal for Windows Home Server.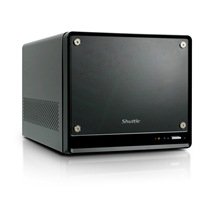 Available for approx $99 (£80 UK) in barebone form, the unit comes complete with case, an Intel 945GC small form factor (SFF) motherboard and a 100W power supply. You only need to supply your own CPU, memory and hard drive/s.
The motherboard can support 3 hard drives, (2 x SATA II and 1 x IDE ATA 100) and although the drive bay can only hold two of them, a third could be housed within the case at a push. Four external USB 2.0 sockets allow for further expandability.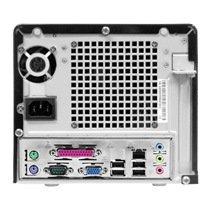 The board can handle LGA775 processors from the Celeron D through to the Core 2 Duo and up to 2GB of DDR2 667 memory. A gigabit LAN port is provided as well as an integrated Intel GMA 950 graphics adaptor
The small cube design is very energy efficient, and uses approximately 30W while idling and less than 55W under full load. Which is roughly 30W less than other systems. It is also very quiet at just 28db.
More information is available on the KPC K45 barebone from Shuttle.
Share this WHS Article with Others: