LogPoint Performance Monitor is an add-in that creates a graphical representation of your Home Server performance data while monitoring the disk speed (read/write) and tranfers per second.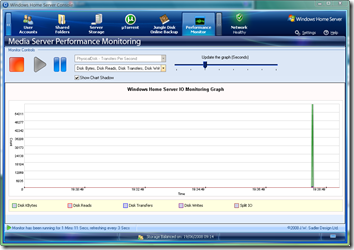 LogPoint are also in the process of finalizing the development of the Windows Home Server LogPoint Management Console. This will give you most of the LogPoint functionality on your Windows Home Server network; allowing you to monitor and manage the devices on your network.
LogPoint Performance Monitor can be downloaded for free from here. Thanks to Jerry Wade for the details.
Share this WHS Article with Others: