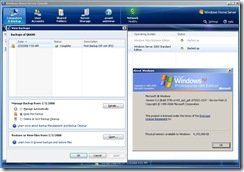 We have shown you before how to install the Connector Software on Vista x64 machines even before Power Pack 1 with that technology is released.
Readers leaving comments found that it also worked on Windows XP x64 SP2 also. One by the name of budious said:
…to my surprise, found that it detected the computer on the network as "Windows Server 2003 Standard Edition" and allowed me to perform a backup. With current patches available through Windows Update, it does appear the current version of Connector software is compatible with XP x64 using this installation command.
Another user David added:
I used your workaround to install Connector on WinXP x64 and obtained the same results as budious. I am running the first backup on the x64 computer right now!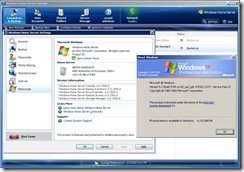 By using the method discussed in the original article backups can be created and can be viewed on other clients although it does require a x64 driver which does not exist when reading or restoring from an existing backups through the WHS Connector software, since the driver supplied is x86 only. A restore using the Restore CD does work normally though. David added:
I guess if I need to restore single files, I can open them on another computer on the network, then move them onto the x64 client.
Share this WHS Article with Others: