We discussed the other day that the online backup service for Windows Home Server was out of beta and available for purchase. Finally, we have a way to protect our Home Server's if you unimaginable happens, and we come home from a night out to find the house burnt down, flooded or …you get the picture. KeepVault to the rescue!
The current asking price is $78/year for an annual subscription billed at the same rate each year. For that price you get unlimited backup, and unlimited means unlimited, not like some other company's I could mention. So 100GB or even 500GB is absolutely fine. The only requirements are that it is limited to personal use only, individual files must be less then 5GB in size, no illegal material and that storage is linked to a single Windows Home Server. If you want to backup 2 Windows Home Server machines then you will need two accounts. Other than that the sky's the limit.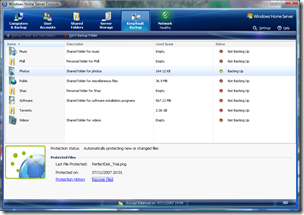 The price is normally $99 but is being offered from their site for $78 as an introductory offer. And even better news, we have negotiated with Proxure, the company behind KeepVault, a discount for our readers. By using the coupon code 10FROMMSWHSCOM during checkout you will receive an additional 10% of the already reduced rate of $78. So all you'll pay is $70.20 for 12 months of unlimited online offsite backup.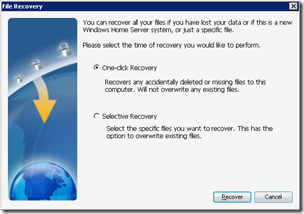 The storage backend is being provided by Okay Publish LLC, owners of BTSharp and Ceedien networks which also powers Filmaroo, the new personal video sharing application from Proxure. Your files are secure too. For maximum security KeepVault encrypts your files before they leave your PC. KeepVault uses 128-bit AES encryption. Further, you have the option of specifying your own personal encryption key during setup which virtually limits anybody from viewing your personal data.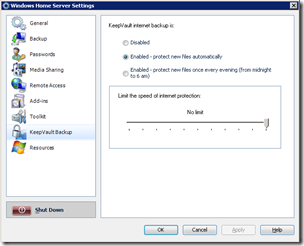 Once setup and signed in, all you have to do is select the Home Server "Shares" you wish to protect. KeepVault will automatically backup all new and changed files from those shares that you have selected to protect, either on-the-fly or overnight when your server is less busy. This includes executables and install sets … anything and everything. The KeepVault add-in resides in the Windows Home Server console, making it easy to monitor your backup status. Getting your files back is easy too. KeepVault enables you to recover all your files with one simple click, or to recover just specific files that you need to recover. Now you can relax knowing your data is safe and there when you need it.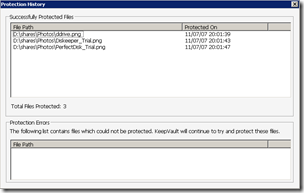 Automatic, continuous, real-time file protection
Peace of mind, your digital memories are safe
Web backup protects against local disasters; fire, flood …
Simultaneous automatic protection
Backup status monitor warns if you are at risk
Easily restore your backed up files in just a few clicks
UNLIMITED storage for personal use … simple!
And if you are not 100% satisfied with the software. Proxure will issue a full refund within 30 days of purchase.
More information can be found here as well as ordering details.
Please Note: The 10%-off coupon is valid until January 1, 2008 and it applies to the first year only. Subsequent years will be billed at the full $78 rate.
Share this WHS Article with Others: