Digital ArcHound is digital archiving software that allows you to quickly store digital copies of all of your documents so that you can not only get rid of the bulky papers, copies of bills, old tax records, receipts, etc, but quickly access them digitally using your Home Server and the ArcHound search engine.
Available as an add-in for Windows Home Server, you can monitor the status of your digital archives on the server via the console. Which even allows you to make critical backups to external hard drives or memory "thumb" drives for storage in your safe or safety deposit box.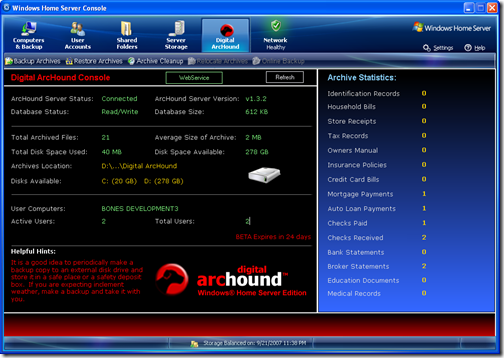 Digital ArcHound is currently available as a free beta and licensing details and a availability date are to be announced.
More information and downloads.
Thanks to We Got Served for the original information.
Share this WHS Article with Others: