Want to know how the Western Digital Red 6TB hard drives perform?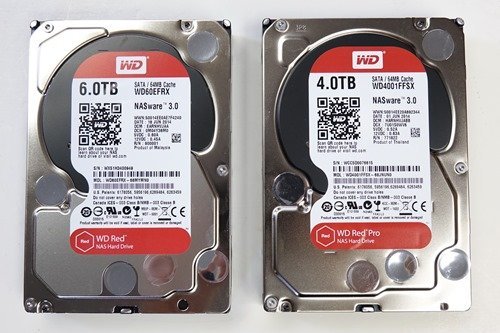 If you do then We Got Served has reviewed the WD Red 6TB NAS Hard Drive (WD60EFRX) whilst PC Perspective have reviewed that same drive as well as the Red Pro 4TB too.
It's great to see Western Digital expand the capacities of the Red all the way up to 6TB. The upgraded NASware 3.0, extending support to NAS devices up to 8-bays is also a welcome addition. An additional bonus was the new Red Pro line, which is essentially high performance enterprise internals hiding under a red label – supported in arrays of up to 16 drives thanks to hardware vibration compensation.
We Got Served: Review: Western Digital WD Red 6TB NAS Hard Drive (WD60EFRX)
PC Perspective: Western Digital Red 6TB and Red Pro 4TB Full Review – Bigger and Faster
Share this WHS Article with Others: