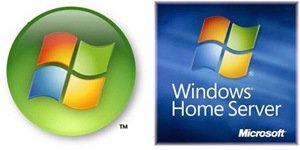 Imagine a situation where you could install your TV tuner card/s into your Windows Home Server and watch TV in the lounge via one of the small nettops, which is accessing those tuner cards.
Imagine no more my friends as now you can, thanks to company DVBLogic who have just released the network tuner software DVBLink which is compatible with Windows Home Server.
The DVBLink software will work for tuners installed on your Home Server as long as there is driver support for Windows 2003 (most are), as this is the OS WHS is based on.
The DVBLink software comes in 2 parts, the DVBLink TVSource which you install on WHS and the DVBLink Server Network Pack which you install on a PC running Windows Media Center enabling you to watch TV on that computer. During the TV setup, Media Center will see your tuner/s as if you were on that physical machine although in reality they are on Home Server, just like a network tuner.
So, we can now have smaller media center PCs in the TV room, with the 1,2,3, or more TV tuners out of the way in WHS feeding (yummy!) the TV room or any where else that you have Windows Media Center running (bedroom PC, netbook, laptop – You get the picture).
Windows Home Server and Windows Media Center just became MORE integrated, for one, I am extremely happy.
The downloads to get this up and running as well as additional information is available from here.
Share this WHS Article with Others: