If you are going to install third party applications on your Windows Home Server like uTorrent, eMule, ORB etc. For security reasons it is best to do so under a new user account. Below I shall explain step by step how to accomplish this.
Using Remote Desktop Connection, (Start, Accessories) connect to your WHS as the Administrator. Once in click Start, All Programs, Administrative Tools then Computer Management.
In the left pane expand Local Users and Groups and highlight Users.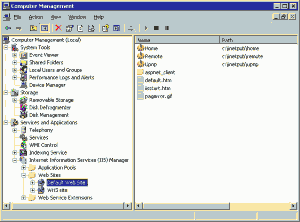 From the toolbar select Action then New User…
Fill in the details in the New User dialog making certain to un-tick the first checkbox and tick the second and third checkboxes only. NOTE: Once you untick the User must change password at next login the 2 items below it will not be greyed out.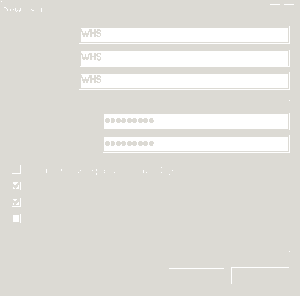 Take a note of your User name and Password and then click the Create button.
Close the New User dialog.
Right-click the newly created user "WHS" and select Properties.
Select the Member Of tab and click the Add… button.
In the Enter the object names to select box type Administrators into the available text area.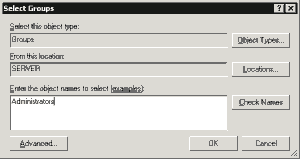 click "Check Names" to make sure that you have typed it in correctly.
————————————————————————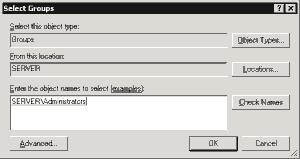 This is the image displayed when "Administrators" is typed in correctly.
————————————————————————-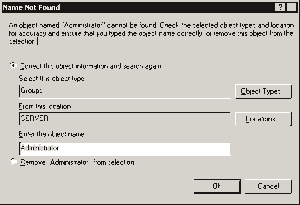 This is the image displayed when "Administrator" in typed in incorrectly. Notice that the ending "s" is missing.
——————————————————————————————————————
Now click the OK button and then click the OK button in the WHS Properties dialog.
Close the Computer Management windows.
Hit Start, Shut Down and then Restart your Windows Home Server.
You can now login and use this "WHS" account when installing third party software instead of using the administrative account and hopefully protecting your server a bit more in the process and if that software happens to be Torrent or P2P applications DO NOT forget to install AntiVrus software directly onto the Windows Home Server as well!