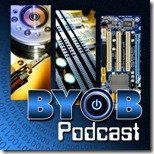 Episode 140 of the BYOB podcast is about the iHomeserver add-in for WHS users:
I am joined by special guest Ed from Bizmodeller, Director and Lead Developer of iHomeserver.  Ed talks in depth about his new upcoming version as well as key features of the existing version.  iHomeserver has always an outstanding product addressing a specific need and the upcoming version takes is to a whole new level.
You can find episode 140 here.