Audiophile Optimizer is software for Windows Server 2012 R2 to make your server sound like a high-end audio computer enabling to experience analog-like sound as you have never heard it before on a computer based audio system.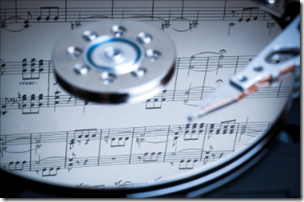 Windows Server 2012 R2 and Audiophile Optimizer works very well together with JRiver Media Center, JPLAY, Foobar2000, MQn Player, Spotify, Qobuz, WiMP, Logitech Media Server, Acourate Convolver, dBpoweramp and many others.
Sound Quality: 
Analog sound quality rarely heard before on computer audio systems
Bigger soundstage, holographic imaging, more 3D-effect
Very well defined bass, deeper and more powerful
Lifelike, fluid and very precise sound reproduction
Natural air, timbre and image density
Ability to fine-tune the final sound presentation (through Sound
Signatures and Digital-Filter modes) to achieve outstanding balance
Sound Signatures and Digital-Filter modes are 100% bit perfect
Minimizes harshness in digital sound
Very low noise floor / blacker backgrounds
 
Features:
World's first solution to offer Kernel-Streaming (for x86 & x64 Media Players) in Windows Server 2012/R2 core mode
Express mode for beginners and Advanced mode for experts
ServiceTool to easily switch between GUI/minimal/core mode, Configure Autologon, Shell Replacement, System Information
Doesn't need JPLAY, but works exceptionally well with it
Works on single box systems and Dual-PC setups
WASAPI support in minimal server and GUI edition
ASIO support in GUI, minimal-server and core edition
No additional processes or tasks running on your system
Enables JRiver Media Center, Foobar2000 and many other x86-players under Windows Server 2012 in core mode
PCM, DoP, DSD, Multichannel DSD, all file formats supported
Feature Details:
300+ optimizations with focus on the best music reproduction possible
Disable unnecessary system services and drivers
Optimization of your hard drive and file system
Optimization of USB & PCIe power management
Optimized power and performance settings
Optimized CPU and memory management
Optimization of task & IRQ priorities
Optimization of TCP/IP protocol
WASAPI/MMCSS optimization
USB Optimization
Additional registry tuning
Optimization of GUI settings
Priced at €100, a 14 day trial is available and a 53 page PDF guide to get you setup and configured.
More information on Audiophile Optimizer including 7 videos can be found here.