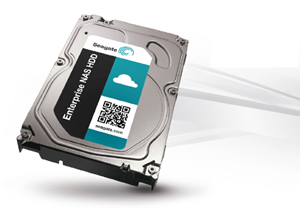 AnandTech have a great review on the 6TB Seagate Enterprise NAS HDD:
The 4 TB variant of the Seagate Enterprise NAS HDD seems to be priced around $236 and the 6 TB variant around $420. These prices don't have DRS included. The 4 TB variant costs the same as the equivalent WD Red Pro, but comes with extra cache capacity. This makes it perform better in a number of workloads, making it easier to recommend. The 6 TB variant really doesn't have any competitor in its price-to-performance ratio range. While the WD Red retails for less than $300, the Seagate Enterprise Capacity v4 retails north of $500. At the $420 price point, the Enterprise NAS HDD strikes a nice balance.
The full 8 page review can be read here.