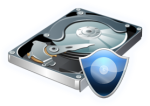 The beta release of StableBit Scanner has been updated to version 2.5.2.3103 BETA with the following change log:
* Windows 10 support.
– Recompiled everything using Visual Studio 2015.
* Updated WiX Toolset to 3.10 RC.
* Licensing fixes.
More details on StableBit Scanner, the advanced hard disk surface scanner and monitor is available from here.
Share this WHS Article with Others: