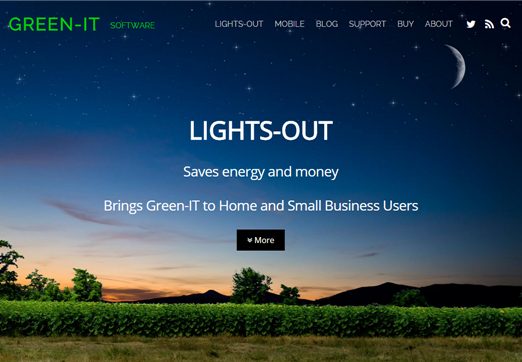 Lights-Out version 1.6.0 has been released with full Windows 10 support.
The add-in from Green-IT now supports Windows 10 as client on Windows Server Essentials as well as on desktop server operating systems, and also has the following bug fixes too:
Overflow issue if more than 10 network cards are in use
Tooltips longer as 64 characters
Service stops under high CPU load
Here is the full change log for version 1.6.0 Build 2375
Lights-Out for Windows Home Server 2011 and Windows Server Essentials 2012 (R2)
Fixed: Overflow issue if clients has 10 or more network interfaces
Fixed: Tooltip exceeds 64 characters on localized versions
Fixed: Service dies under high CPU load (e.g. running Blender)
Fixed: Problems with Lights-Out client UI and connected standby (e.g. Surface 3 Pro)
Fixed: Automatic wake-up after network change
Fixed: Webservice not working under low memory condition on server
Added: Workaround for unsupported MAC OS X 10.10 (Yosemite) on WHS/WSE
Added: Support for Windows 10
Added: Support for Windows Server Technical Preview 2 (2016)
Added: New icon set for Windows Server Essentials 2012 (R2)
Known issues
Resizing the Dashboard to the smallest possible window size creates a distorted Status sub-tab. Workaround: resize the Dashboard
You can't load an existing Windows Home Server v1 Lights-Out license into this version. Lights-Out for Windows Server 2012 (R2) Essentials, Small Business Server 2011 Essentials and Storage Server 2008 R2 Essentials or Windows Home Server 2011 requires a new license file.
Client GUI application is not started automatically after first client push installation. Workaround: Run via Start->All Programs->Startup, Lights-Out Client or log off and log on again.
More details are available from their new web site here.
Share this WHS Article with Others: