Backup company BackBlaze uses thousands of hard drives in its business and regularly publishes hard drive reliability data.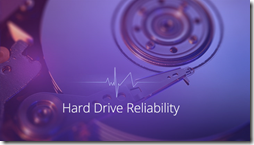 In their latest report for Q1 2015 Hitachi drives (HGST) is still the reigning champion with no more than 1.83% of drives failing.
Regarding the 2 main players in the market, Seagate has the highest failure rate (as high as a third), whilst Western Digital has at most a 9% failure rate.
The full report can be found here.
Share this WHS Article with Others: