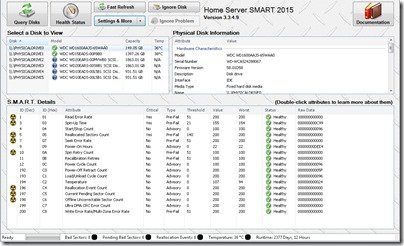 After being abandoned by the developer these add-ins are back by popular demand, from Dojo North Software as beta releases:
Home Server SMART Classic (for WHS v1)
Home Server SMART 2015 (for WHS2011 and Server 2012 Essentials)
WindowSMART 2015
From the developer:
Please do bear in mind these are BETA versions. They are mainly bug fixes. Quite a few folks reported issues with question marks being reported for drives; hopefully this update resolves those problems for you. One big change you'll notice is I took out the Boxcar functionality. A couple years ago, Boxcar was bought by another company and last summer they abandoned the old Boxcar platform and came out with something completely different. So I removed Boxcar since it no longer functioned. You can still use Pushover (iOS/Android), Prowl (iOS), NMA (Android) and Toasty (Windows Phone).
More information is available from the MediaSmartServer forums.
Share this WHS Article with Others: