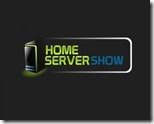 Episode 262 of the Home Server Show podcast is all about finalizing the move from WHS2011 to Essentials 2012.
Host David McCabe has pulled the plug on Windows Home Server 2011 and he talks about the migration alongside Drashna and Jim who help him along the way.
You can find episode 262 here.
Share this WHS Article with Others: