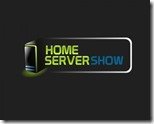 Episode 261 of the Home Server Show podcast is up and this week its about Server 2012 Essentials and Hyper-V at Home:
"I'm going down the path of transferring from Windows Home Server to Server Essentials 2012 R2 Update.  I've got Drashna and Diehard to bounce some ideas off of.  I'll tell you the options I faced when choosing the base OS considering I want to run Hyper-V and some VM's for certain duties."
You can find episode 261 here.
Share this WHS Article with Others: