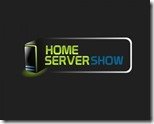 Servers and security are the theme of episode 258 of the Home Server Show podcast:
It's hard not to talk about security this week with HeartBleed in the news.  Are you safe? Is your home server safe?  I'll talk with Jim Collison and John Stutsman about it and how to store your passwords as well. 
You can find episode 258 here.
Share this WHS Article with Others: