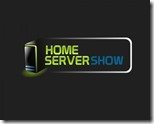 This weeks edition of the Home Server Show is up:
"I've got two Media Center replacements in my house and I'll talk about both.  I also talk a little bit about Dynamic DNS.  I'm opening up a discussion opportunity for you for the forums.  I'll talk about two options, one paid, one free. Great short show."
You can find episode 257 here.
Share this WHS Article with Others: