The Lifespan of Storage Media is a info graphic from CrashPlan highlighting the lifespan of different media formats.
From the humble Zip Disk of 1994 lasting just 2 to 10 years to the Solid State Drives from 1999 onwards lasting 51 to 100 years plus this info graphic has computer, audio, video and photo media from 1885 to 1999 detailed in years to live – Great stuff!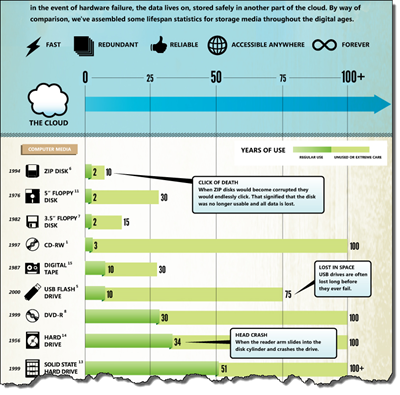 You can find the full version here.
Share this WHS Article with Others: