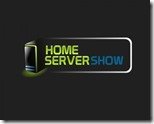 What is an average server?
The answer could be on episode 255 of the Home Server Show podcast:
We talk about enthusiast sized servers all the time but how about something a little more normal?  John Stutsman, Christopher Courtney, and Chris Kenney all join in to discuss what could possibly be an "average" server.
You can find this week's episode here.
Share this WHS Article with Others: