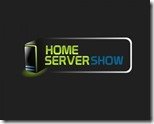 Its that time for another episode of the Home Server Show podcast:
This one has a little of everything. I wandered through the hard drive aisle in Fry's and came out with a Desktop drive but is it what I expected?  I dive back into my Server 2012 Essentials R2 build and what it needs.  I'll go over the apps running on it and talk to Jim about a plan to migrate from 2011 to R2. It's just an hour but it's packed!
Episode 254 can be found here.
Share this WHS Article with Others: