Drive Bender have released a new update to their beta build.
Version 2.0.3.6 beta has the following change log:
[Bug fix] When starting, a single drive can take a number of minutes to load. This delay can the result in a number of system services failing to start.
[Bug fix] With the "Dark" theme, disabled field have an incorrect background color.
[Bug fix] Text incorrect for drive offline action option.
[Bug fix] Minimising and restoring the Manager results in the drives list becoming corrupt.
You can find this release here.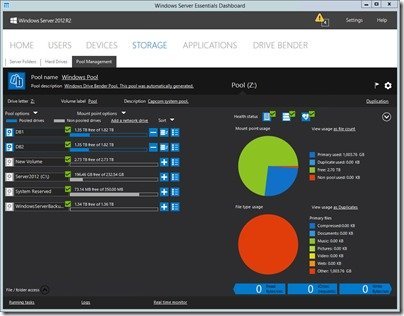 Also of interest is that Early Release 1 of Drive Bender is not far away, and more details on the coming features can be found here.
Share this WHS Article with Others: