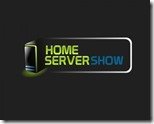 The latest episode of the Home Server Show podcast is about moving from Windows Home Server 2011 to Server 2012 Essentials R2:
If you have ever thought about running Windows Server 2012 Essentials R2 this is the show for you. Especially if you are on Windows Home Server 2011. I'm talking pro's and con's with Jim Collison, Christopher Courtney, and John Zajdler. I got a little long winded about my build but otherwise this is one of the more enjoyable shows for 2014
A great episode which you can find here.
Share this WHS Article with Others: