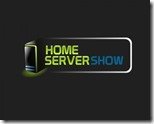 Episode 252 of the Home Server Show podcast talks Gen8 Microserver Firmware, Synology, Thecus and QNAP:
This one has a little of everything.  I've got a great panel of guests here to talk Servers, NAS, and everything in between. I'll fill you in on a Server Essentials 2012 R2 build.  John Stutsman fills us in on some changes that HP has made concerning customers and firmware downloads, Christopher Kenney joins to chat about Thecus and QNAP, and first time Gordon Schmidt is talking Synology and DSM 5.0 Beta. Great conversations on servers, NAS, the forums, and more.
you can find episode 252 here.
Share this WHS Article with Others: