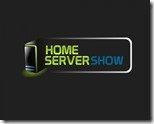 Episode 250 of the Home Server Show podcast looks at the Thecus N2310, 6TB Drives and the HP Gen 8 Drive Bracket.
Here's the details:
It's episode 250 and it's full of information for you! John Stutsman joins me to talk about the Thecus N2310 a little bit and we try to figure out what to do with a 6TB hard drive. What would you do with a couple? Do you know how much they cost?  Also, a little more on the HP Gen 8 Microserver and the drive bracket created by Kevin Schoonover.  Lastly, have you ever sanded the bottom of your CPU heatsink? Stutsman did, for days! He will tell us a little bit about that too.  Plex, ripping blu ray disks and more! Enjoy.
You can find episode 250 here.
Share this WHS Article with Others: