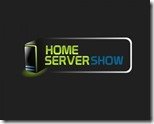 Its that time of the week for another episode of the Home server Show podcast:
Great show today talking about the Gen 8 Microserver and some modifications that Kevin Schoonover has created.  John Stutsman also joins to show the mods live.  This one is a great episode to watch as well:
Links regarding information discussed in this podcast, can be found here.
Share this WHS Article with Others: