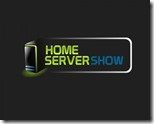 Episode 245 of the Home Server Show podcast is up, and this week:
Do you need to clean up your digital life?  How about get started for 2014? We quickly go over a few items to get you started.  We talk some CES too.  Good fun show.
You want to see this podcast! John shows some gear at the end and it's great on video:
You can find the audio here.
Share this WHS Article with Others: