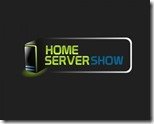 Episode 244 of the Home Server Show podcast is a gift guide special for the Surface geek and Home Server guy:
"If you asked a Surface Geek what to get someone for Christmas, this is what you would hear!  It's not just a list of Surface Pros but actually a nice list of stocking stuffers, under $100, under $500, and a list of large gifts.  It starts with a bang and I almost got laughed off of the podcast!  You will have to tune in to find out why.  We also cover the news of the week. Start Menu returning and Nokia forks the Droid.  Enjoy!"
You can find episode 244 here.
Share this WHS Article with Others: