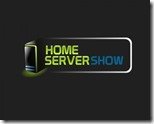 It's time for another episode of the Home Server Show podcast:
It's been a while since the last show so Jim and I are back to wrap up our visit to Redmond Washington.  We talk a little bit about that, a brief chat about Surface, and then straight to news, Azure, and Synology.  I'll then go over a give away that The Geeks Network and Surface Geeks have going on.
You can find episode 243 here.
Share this WHS Article with Others: