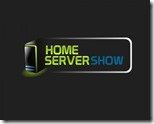 Episode 236 of The Home Server Show podcast is this week about WS2012 Essentials R2:
We're talking Essentials R2 tonight with a large panel of folks.  John Zajdler is back with Christopher Courtney with him…  We cover Windows 8.1 issues, Essentials R2 issues and come back to the topic of whether or not Essentials is right for the home.
You can find episode 236 here.
Share this WHS Article with Others: