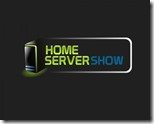 Another episode of the Home Server Show is available, and this week it's Chromecast and 2012 Essentials R2:
"It's a packed show this time.  We are showing off the new Chromecast and talking about the network issues with 2012 Essentials R2.  Got some Drobo and SkyDrive news for you and we are in the forums a lot!  Big show, no Meetup talk this time so enjoy!"
You can enjoy episode 232 here.
Share this WHS Article with Others: