The Buffalo TeraStation Pro Duo WSS comes complete with hard drives and Windows Storage Server.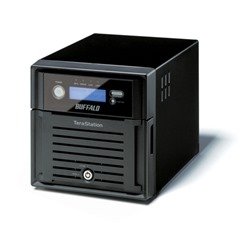 On the back are two gigabit network ports, two USB 2.0 and two USB 3.0 sockets and a serial port. The power supply is integrated, and there is also a small switch which lets you start up either from USB or from the hard disk.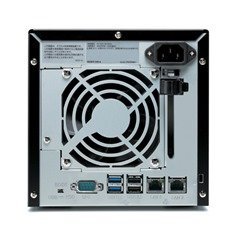 The NAS is powered by a  1.66 GHz dual-core Intel Atom D510 processor with 2 GB RAM and the gigabit network ports are based on Marvell 88E8059 controllers.
The Buffalo TeraStation Pro Duo WSS costs an average of £835 and comes with three years of warranty.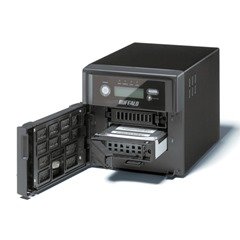 Now with that info out of the way, would you like to know how it performs?
Hardware.Info has a great 8 page review which you can find here with lots of performance data.
Share this WHS Article with Others: