If you would like to know the difference between the Windows Server 2012 products and editions then Microsoft have a chart available for download.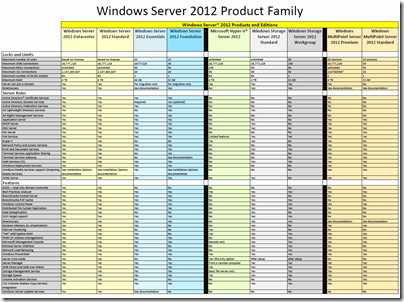 The chart includes WS2012 Essentials and details the different limits, server roles and features in all the Server 2012 editions.
You can download the chart in PDF form directly from here.
Share this WHS Article with Others: