SyncBerry is a new add-in for users of Windows Home Server 2011, SBS 2011 Essentials and Windows Server Essentials 2012.
The Addin uses the power of the Microsoft SyncFramework. It uses the build-in functionalities from the Server Dashboard and displays the most important synchronize functionalities.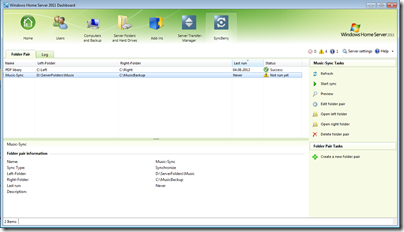 The synchronize workflow is broadly similar with SyncToy. To synchronize files and folders from different sources, you initially need to create a "folder pair" that represents the two folders ("left" and "right").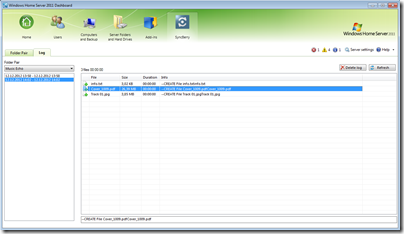 SyncBerry is priced at €5.95 and a  30-day Trial version is also available. More information on this add-in is available from here.
Share this WHS Article with Others: