The Home Server Show have a great post by Joe Miner on how to flash a modified bios to the HP Proliant N40L MicroServer.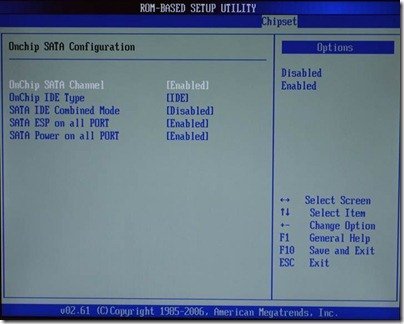 As well as explaining how to get the modified bios, Joe also explains how to setup the bios after the flash:
…and had no problem flashing BIOS-MODS modified BIOS that would unlock many of the hidden features on the MicroServer – especially enabling me to set SATA port 5 (the mother board port for the ODD ("Optical Disk Drive") if installed) and port 4 (the eSATA port on the back of the case) to AHCI and at a higher port speed than it's default.
A comprehensive look at the modified bios for the N40L MicroServer, which you can finds here.
Share this WHS Article with Others: