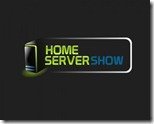 Its time for another episode of "The Home Server Show" podcast, and this week it's all MicroServer:
When I say all Microserver, I mean ALL Microserver.  The entire episode is dedicated to "the little server that could."  This thing can do it all and my guests have done it!  I'm talking with Chris Kenney, the admin of The Home Server Show forums, John Stutsman, and John Zajdler.  Stutsman is often referred to as "Mr. Microserver" and John Zajdler is "Mr. Modification."  If there is a mod or a way to do something with a Microserver chances are one of these guys have done it.
A great episode for all HP MicroServer owners old and new, which you can find here.
Share this WHS Article with Others: